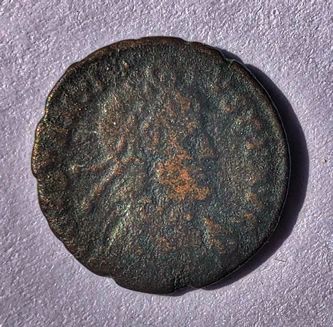 Coin of Constantius II, the third son of Constantine the Great,
Roman Emperor 337-361. He was an Arian Christian and drove Athanasius into hiding. Shared his father's empire
with his brothers Constantine II and Constans I.
The reverse side of Constantius II coin showing
two soldiers with one standard
with a "G" on the standard.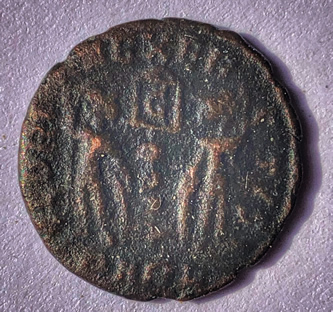 Photos were taken by Galyn Wiemers of
Generation Word Bible Teaching Ministry
of images on location in Israel or
on display in a public library or
from Galyn's personal collection.
Some photographs are images of replicas
(not the original piece). These are identified.
All images may be downloaded, published, uploaded
or freely used for further study and Bible teaching.
For Bible teaching audio, video, notes and
study tools visit Generation Word's home page at